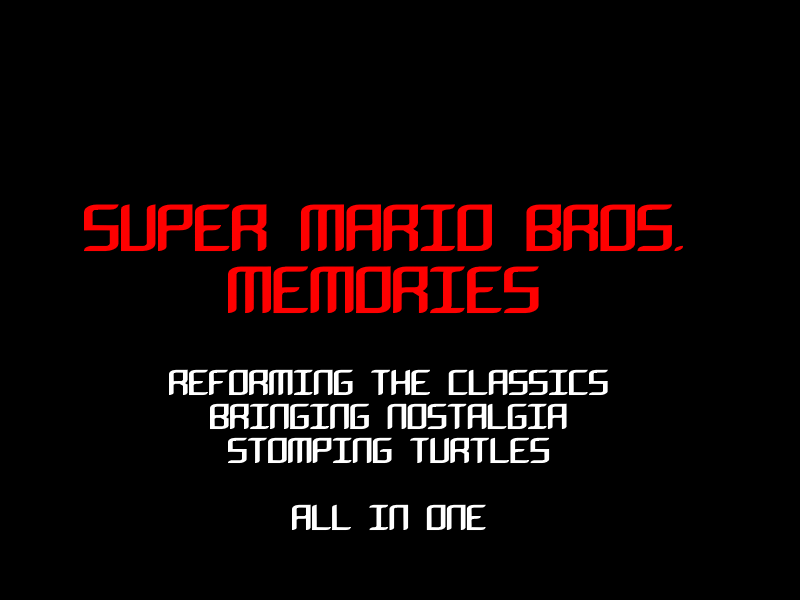 SMB Memories (Episode 1)
A downloadable game for Windows
Re-upload of SMBM from GameJolt
Stages:
1-1 Super Mario Bros
1-1 Super Mario Bros 3
Yoshi's Island 2 Super Mario World
1-1 Super Mario Land
A full recreation of the classics you know and love! The project is split into 4 episodes. Currently, only the first episode is playable and only four levels can be played.
Install instructions
Run the installation program then open game.exe.
Once the first 4 levels of the game are complete please install Episode 2 and load up the next world which will be aprox. 10 levels.