Endo the Moving Mechanical Friendo
A downloadable game for Windows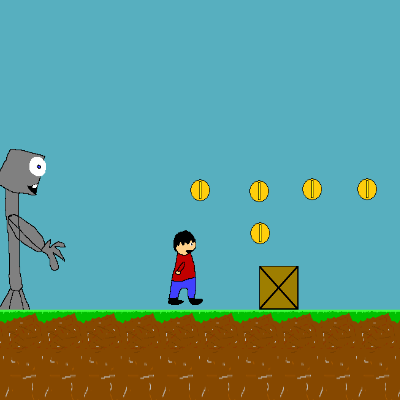 A simple runner game (with one level kek)
You are on the run from Endo. He only wants to give you a hug but you aren't that sure of what he says. The problem with your escape is that Endo filled his field with a bunch of boxes and coins. Your scrawny little legs forgot how to jump so you must smash open the boxes. Your fists are also little stumps so you're going to need to use your mouse to click on the boxes and smash them with god-like computer powers. If you hover you mouse over the coins, maybe you'll collect them....
If you hit a crate, you'll stop moving. You have roughly 1 second to press right again and escape Endo. If he touches you then you are treated to a lovely FNAF style jumpscare.
Reach the flag at the end of the stage to win.
Download
Download
Endo The Moving Mechanical Friendo.exe
7 MB